Twin Harbor has all kinds of activities: wonderful church, Twin Harbor Worship Center, Bible Study, Ladies Lunch, Men's Lunch, pool, beach, cornhole, horseshoes, playgrounds, tennis, putt putt, game room and basketball to name a few. We also do things like Chili Cookoff, BBQ Cookoff, Oyster Roast, Wild Game Night, Poker Run, Golf cart drag races and many other things as well.
During the season, which is Memorial Day to Labor Day, Twin Harbor also has the following activities: Friday night movie on the big screen outside and Bingo at the Bingo Building. Saturday night band or DJ. We have Selale (LALA) The Ice Lady. She sells shaved ice and it is delicious treat during the hot summers.
Shop at the The Harbor Variety Store – This little store is one incredible addition to this park. They have some version of what you are looking for. Go check it out and I promise you will not be disappointed.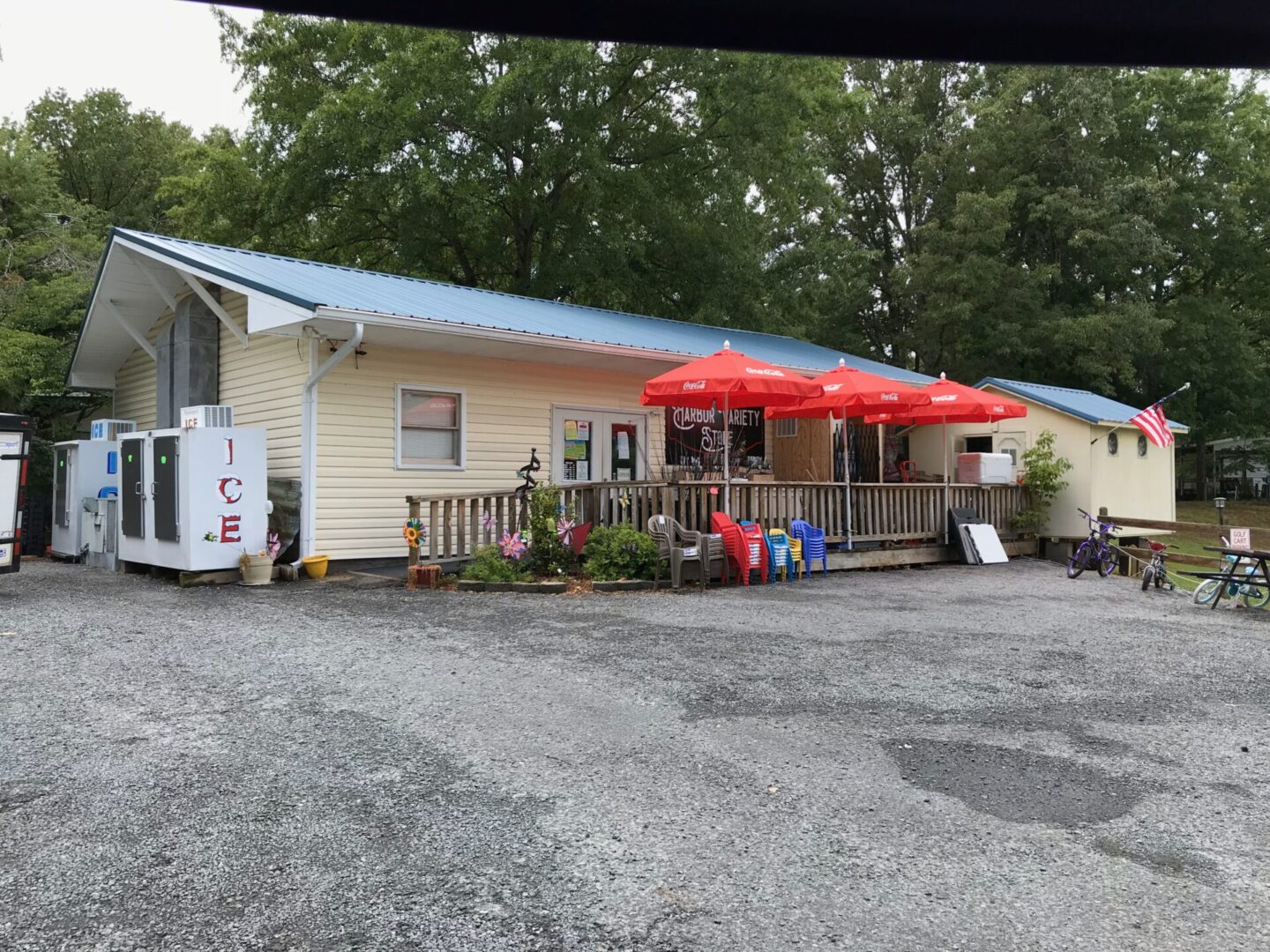 Of course, all the water activities you get with Lake Tillery Access
Morrow Mountain State Park
Uwharrie National Forrest
Lilly's Bridge Marina has boat rentals
Stoney Mountain Vineyards and Dennis Vineyards
The Fork Farm
Badin Road Drive In
Golf at The Tillery Tradition Country Club or Piney Point Golf Club
Carolina Treetop Challenge
Downtown Historic Mount Gilead and Norwood both have all kinds of little shops and such. Check them out and shop locally if you can.